Party Food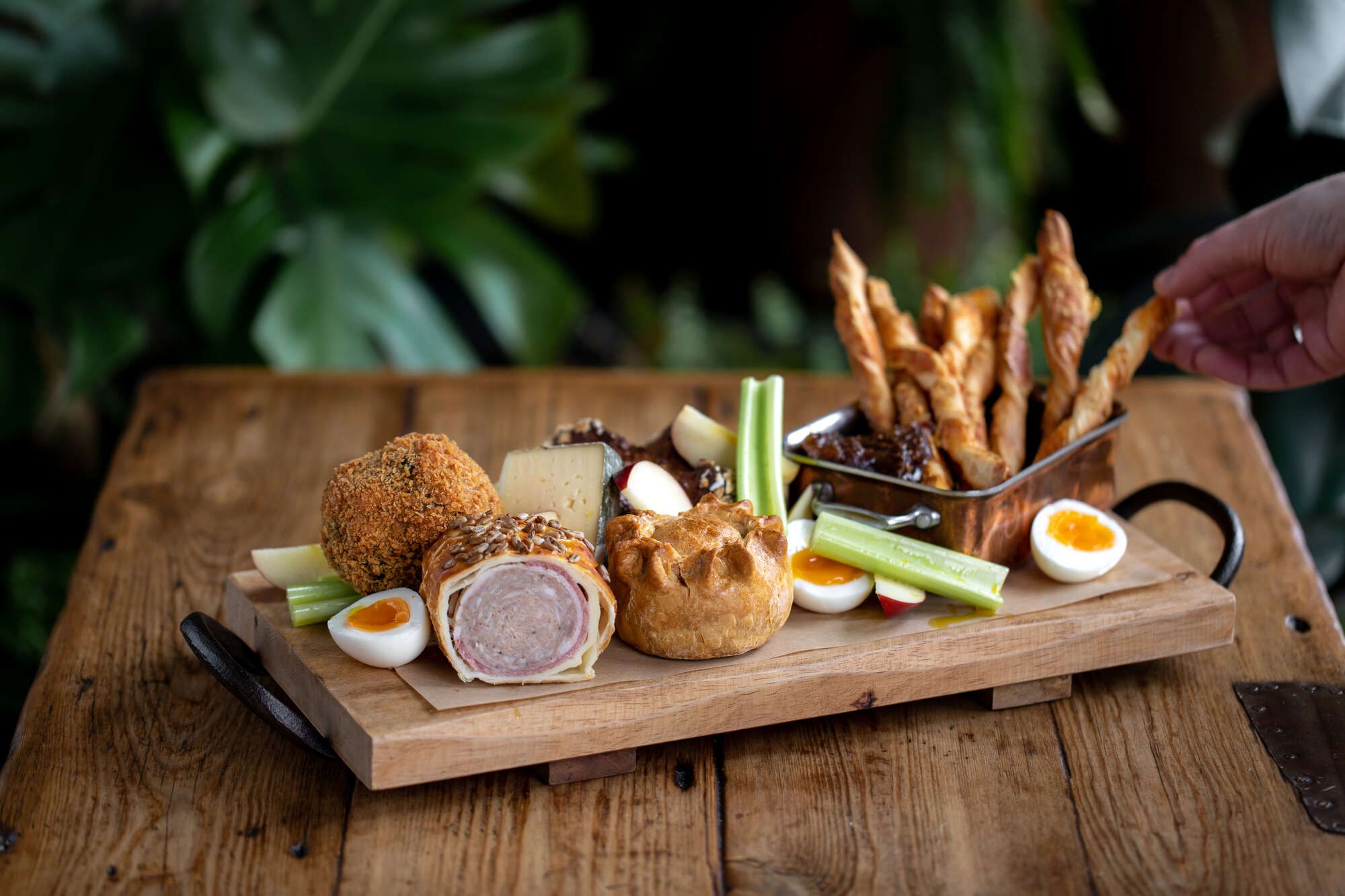 Christmas Feast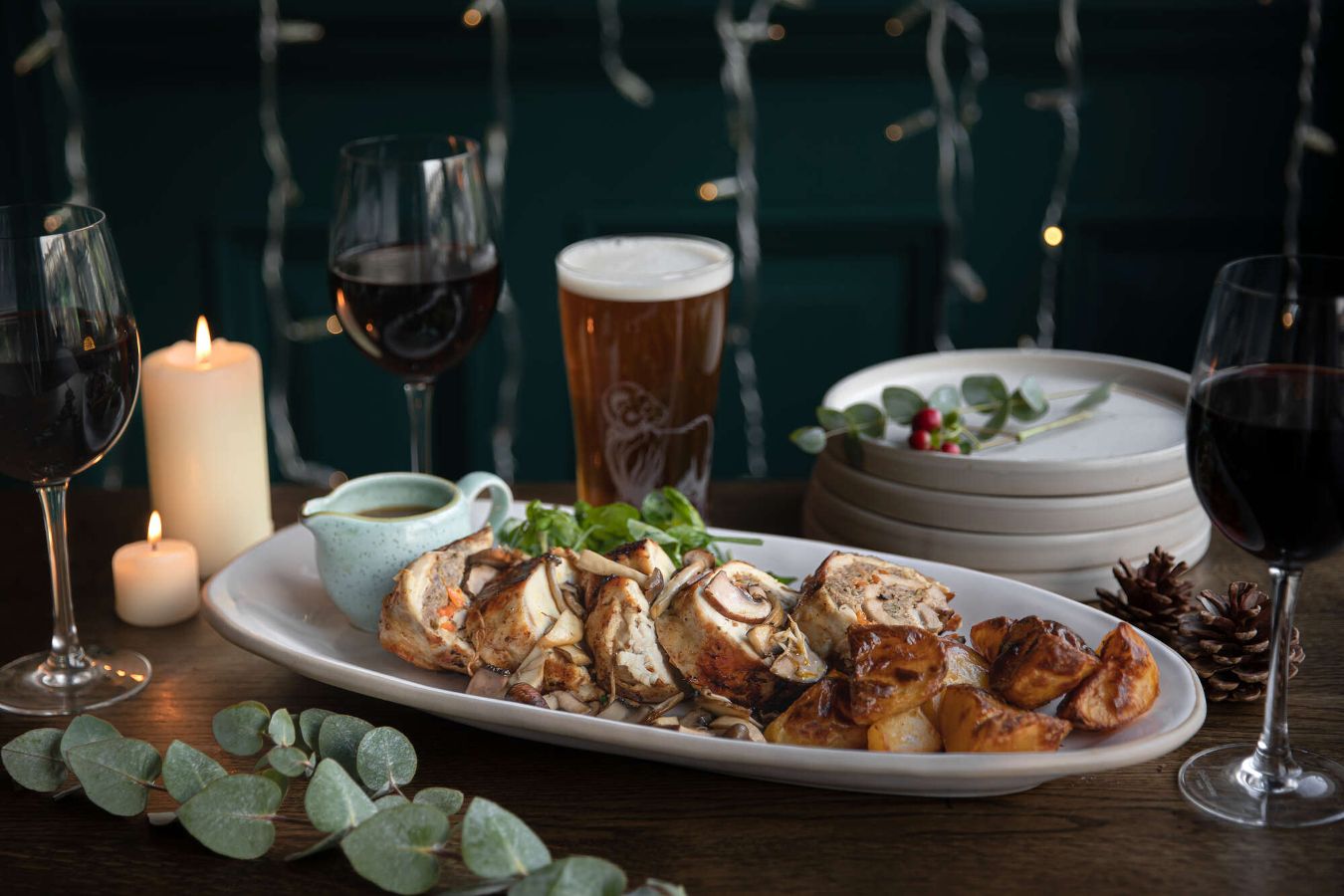 East End Pies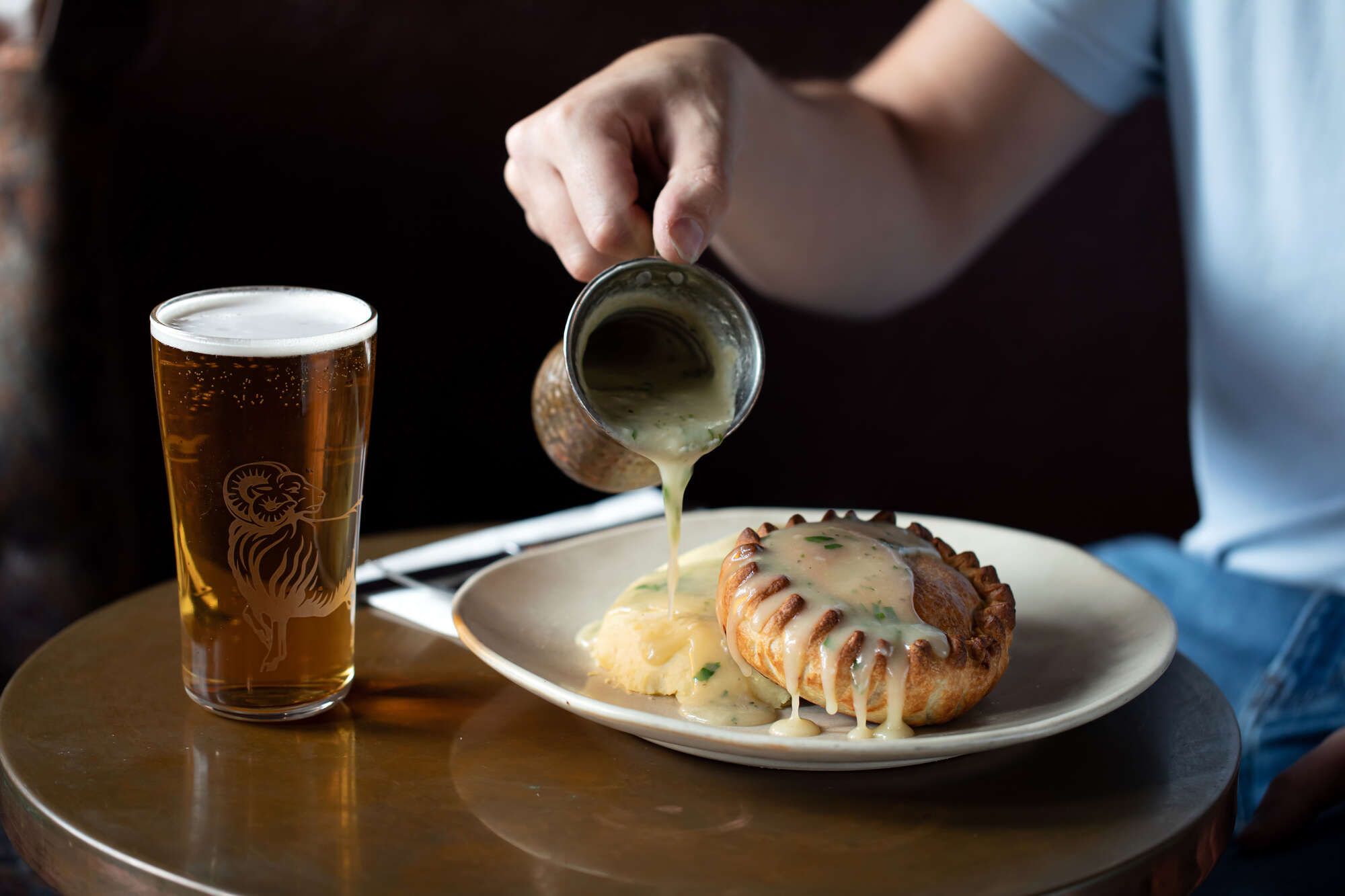 Pub Classics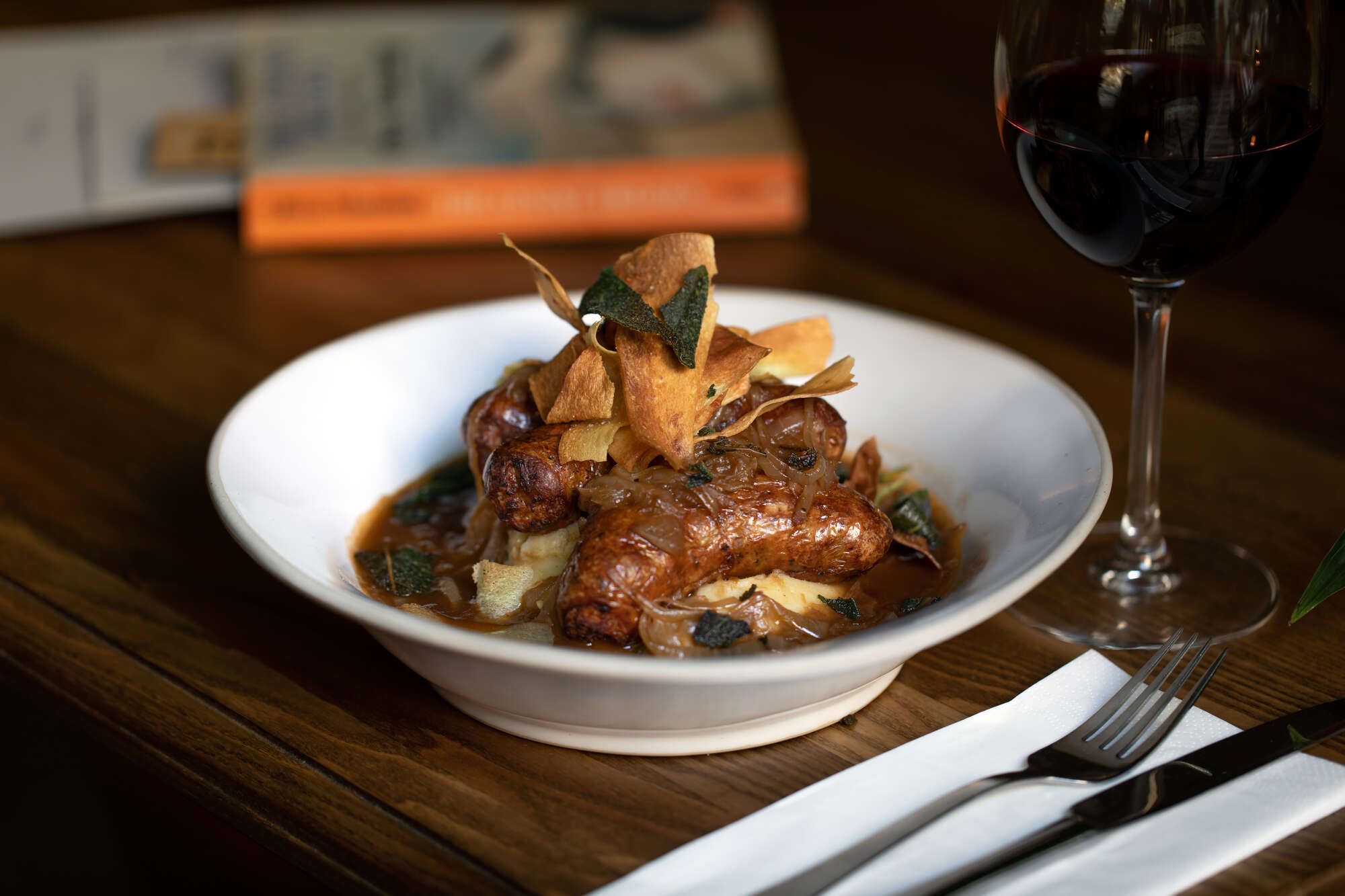 Party Food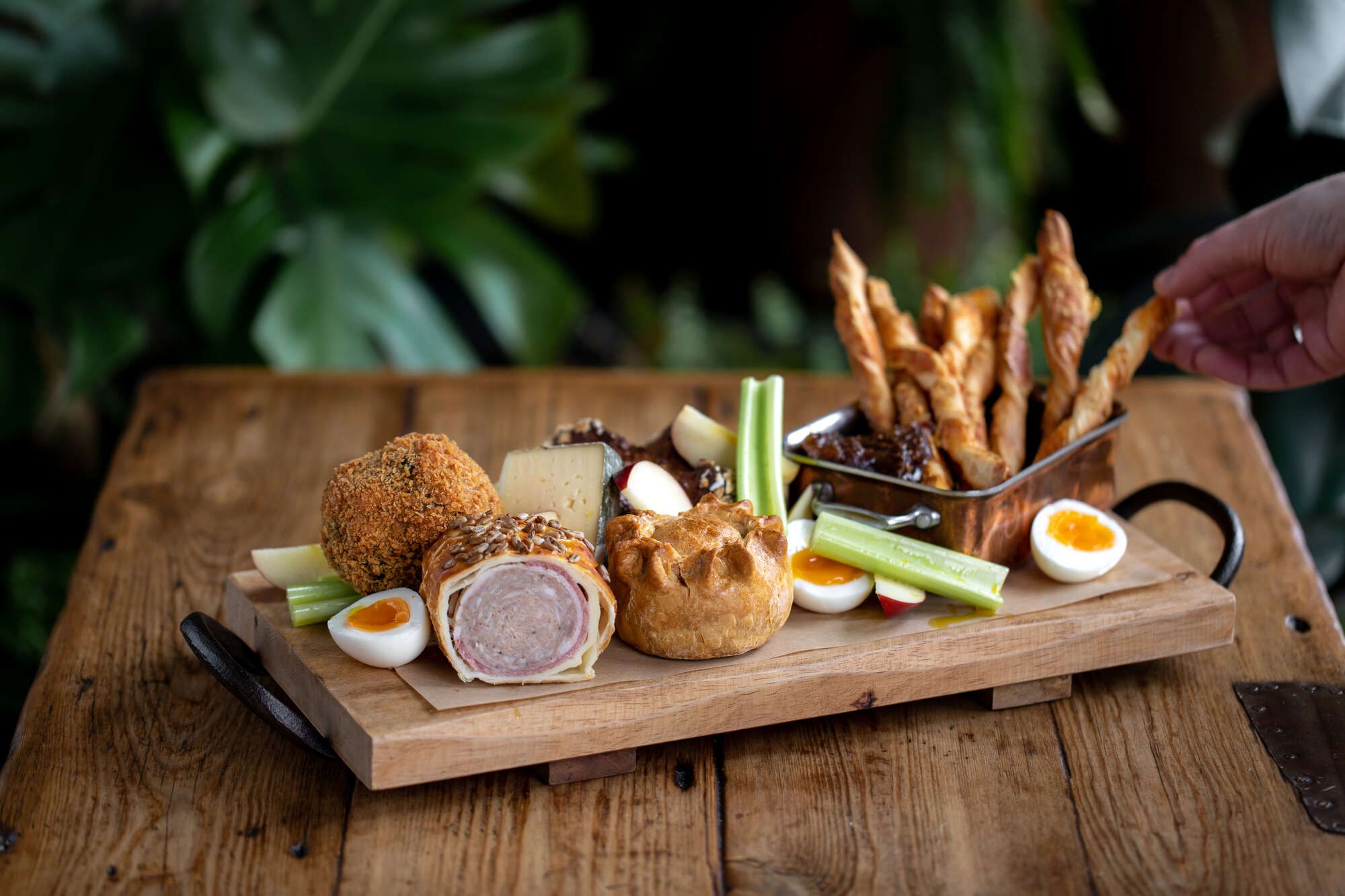 Christmas Feast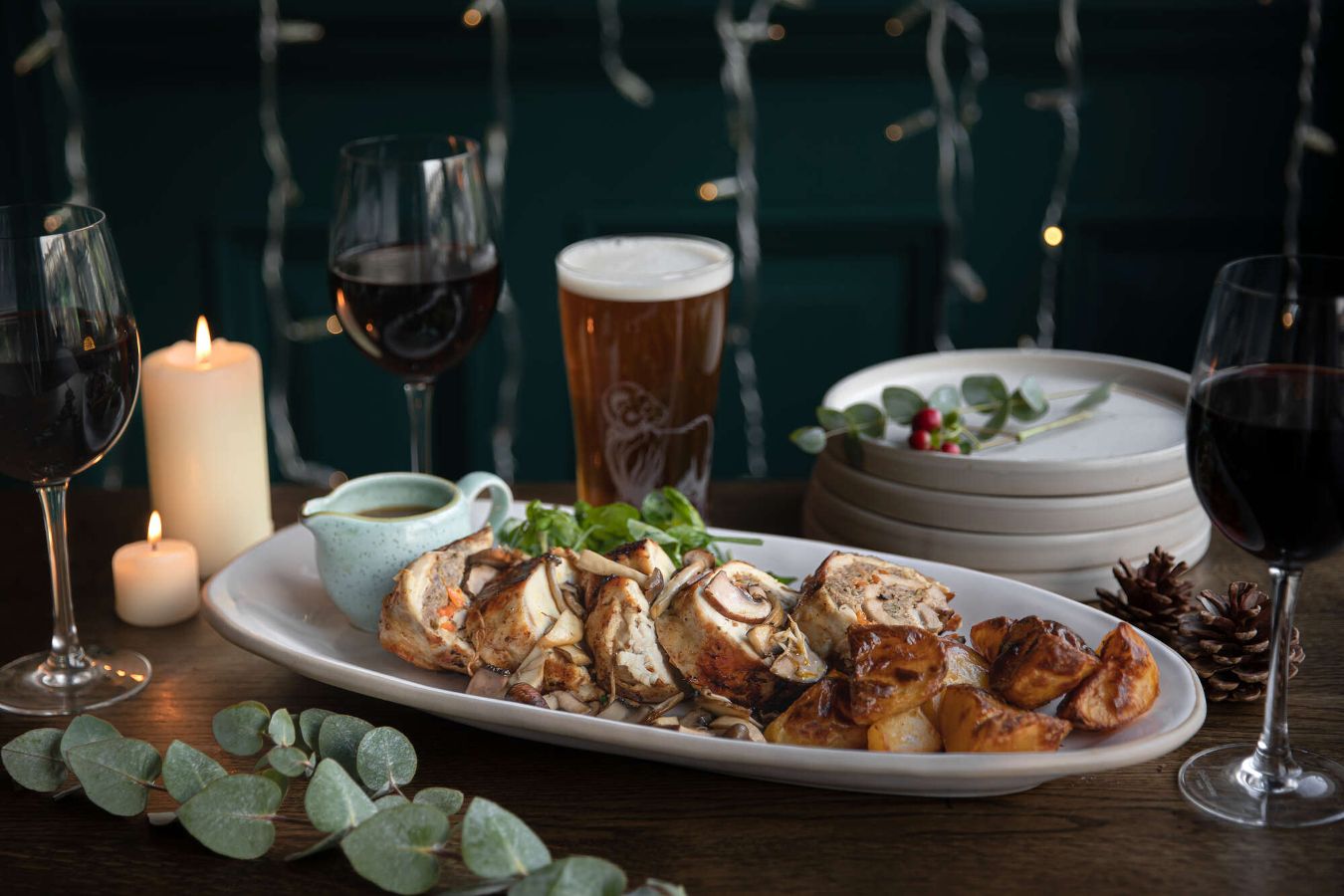 East London pub food
Our menus are brimming with all those nostalgic dishes that only bring good memories as well as light and vibrant specials paired perfectly with a pint of beer or a glass of wine. Of course, we can't forget the fact that in the bustling streets of London's East End, there's a culinary tradition that has stood the test of time: the iconic pie and mash with liquor.
This hearty meal has been a staple in the area for centuries and it continues to be enjoyed by people of all ages and backgrounds. It's a true taste of East End culture, and a must-try for anyone visiting the area.
To share
Ah, British sharing platters – the culinary equivalent of a group hug! These platters are like the ultimate friendship test: can you trust your mates not to steal all the good stuff?
Sunday Lunch
Family Sunday lunch – the weekly tradition that simultaneously fills you up with food and warm fuzzies. It's the one day of the week where everyone puts aside their differences (at least temporarily) and comes together over a big, hearty meal.
Craft Beers & Ales
Our pub in Mile End, a top-notch destination for craft beer and ale enthusiasts. Discover a wide and thrilling selection of brews in our cosy and welcoming atmosphere, perfect for those seeking the best craft beers in town. Join us and experience an ever-changing selection of the ultimate craft beer haven!
Keep up to date with our very latest news, events, tipples and treats.
In future we may tailor emails and online advertising based on your location and what you've shown an interest in. By clicking on 'Yes Please' on the above, you're accepting our Privacy & Cookie Policy. Young & Co.'s Brewery, P.L.C and its group of companies are committed to protecting your data and it will be processed in accordance with our Privacy & Cookie Policy which can be found at http://www.youngs.co.uk/privacy-policy . Please read this before clicking 'Yes Please'. Promoter: Young & Co.'s Brewery P.L.C, Copper House, 5 Garratt Lane, Wandsworth, London, SW18 4AQ. Registered in England & Wales Company No. 32762
This site is protected by reCAPTCHA and the Google Privacy Policy and Terms of Service apply.